Hey I'm Jess!
As much as I love traveling and photographing couples in love, I also have a real passion for capturing families! I love to take a non traditional approach to it. At the beginning of our shoot, I'll most likely ask you to try and hold back from restricting the kids or forcing them to do anything. Let them be 100% themselves!
In 2016 I did a family shoot that completely changed how I look at family shoots. I feel like that day, I became more of a photo journalist. Asking them to do little things here and there but for the most part letting everything pan out naturally. When I got home I couldn't stop talking about how amazing and unique that shoot was. I went on and on about each personality and how they all acted almost as if I wasn't there, which made capturing them so much easier and just more honest. I got to watch the way the boys admired their new baby sister, we picked blackberries, walked to a beach cliff, they showed me their house and toys. It was a blast! To this day it's my favorite shoot I've ever done. Not just favorite family shoot..favorite shoot ever! They just allowed themselves to be completely natural! When I delivered the photos their mom was in shock. She said she had never seen her family like that. She also mentioned how clear it was to see their personalities through the photos.
I was instantly hooked. Capturing families in a way that makes the parents proud of their connection, proud of their life they built, and just to help them view it all in a new light. The way I see it all through my camera.
Just something about capturing an ordinary day and all the little ordinary things that make you and your family special.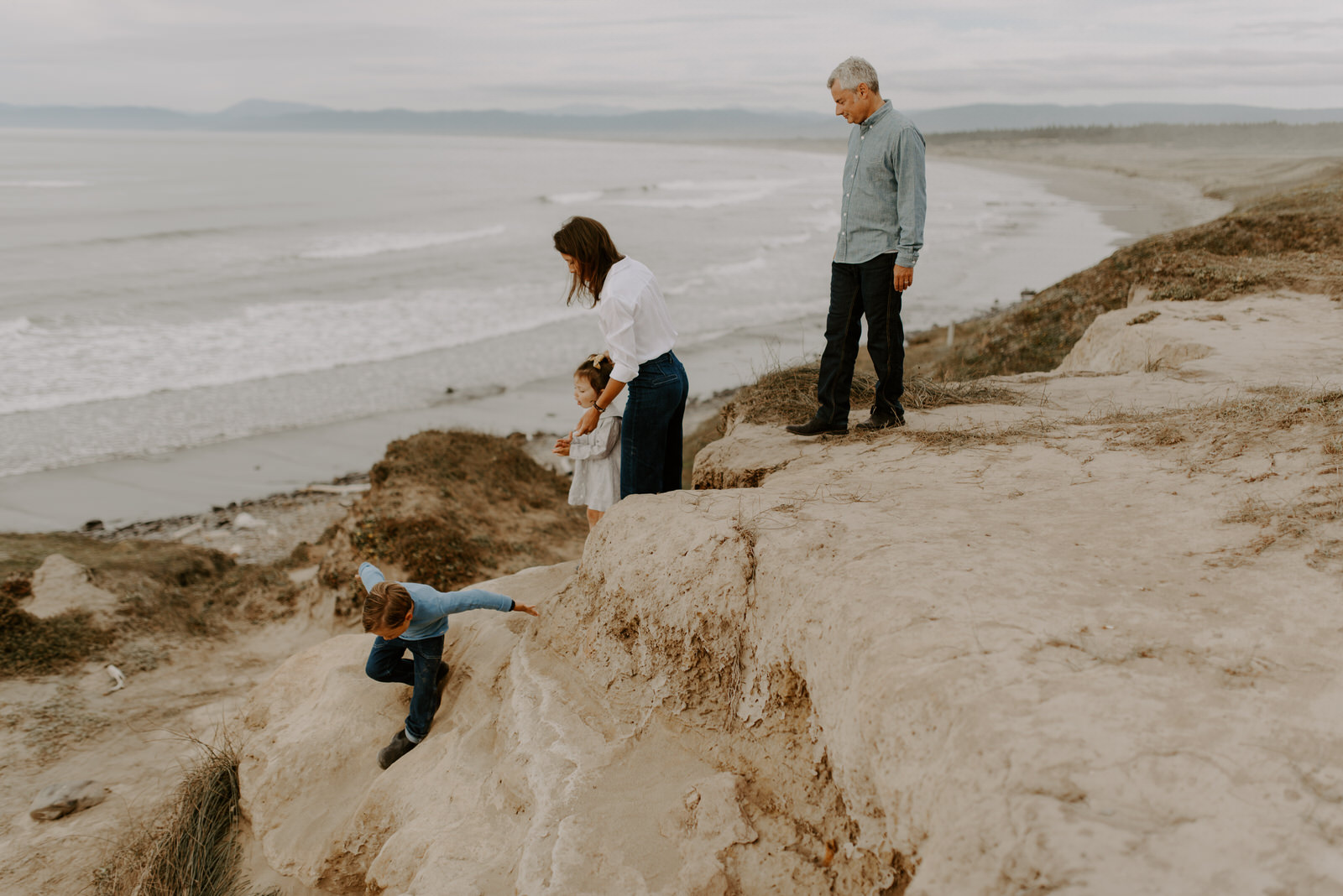 Remember when we used to have home videos?! Not just a ton of 30 second phone videos backed up on the cloud… but real, physical copies of that family camp trip or day spent at home?!
I want to bring those days back!
xx
Family video packages start at : $400
Get in touch..
Each family has their own unique connection. This connection isn't something you'd see just by them smiling at my camera, but something you see in the way they interact. There's no cue or pose I can give to create that. It's so special and specific to you and your little tribe. My goal is to just show you how beautiful those little moments and interactions are, even when life feels chaotic or messy. Those are all the little things that make you and your family special!
If this sounds like something you're searching for, I look forward to hearing from you!
My Stomping Grounds
*Discounted sessions available within 30 mile radius of me!*
Hood Canal
Brinnon, Wa 98320